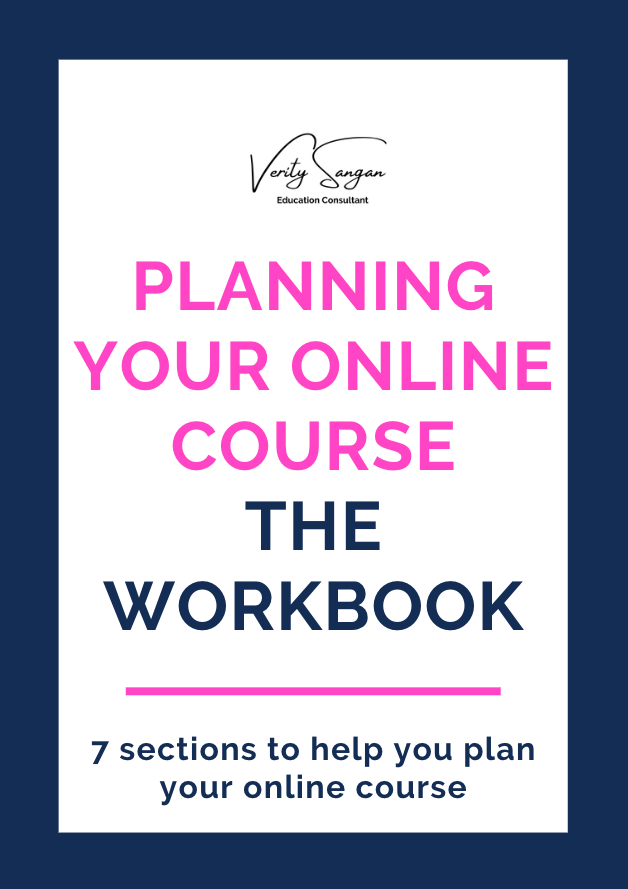 40+ pages of written guides, worksheets, and checklists
7 Key Sections
The Workbook is split into 7 key sections to help you plan your online course effectively:
Preliminary Planning
Presentation and Layout
Course Plan
Lesson Plans
Evaluation Form
Checklists
Useful Resources
BONUS SECTION: Planners to help you effectively structure your time when planning and creating your digital content.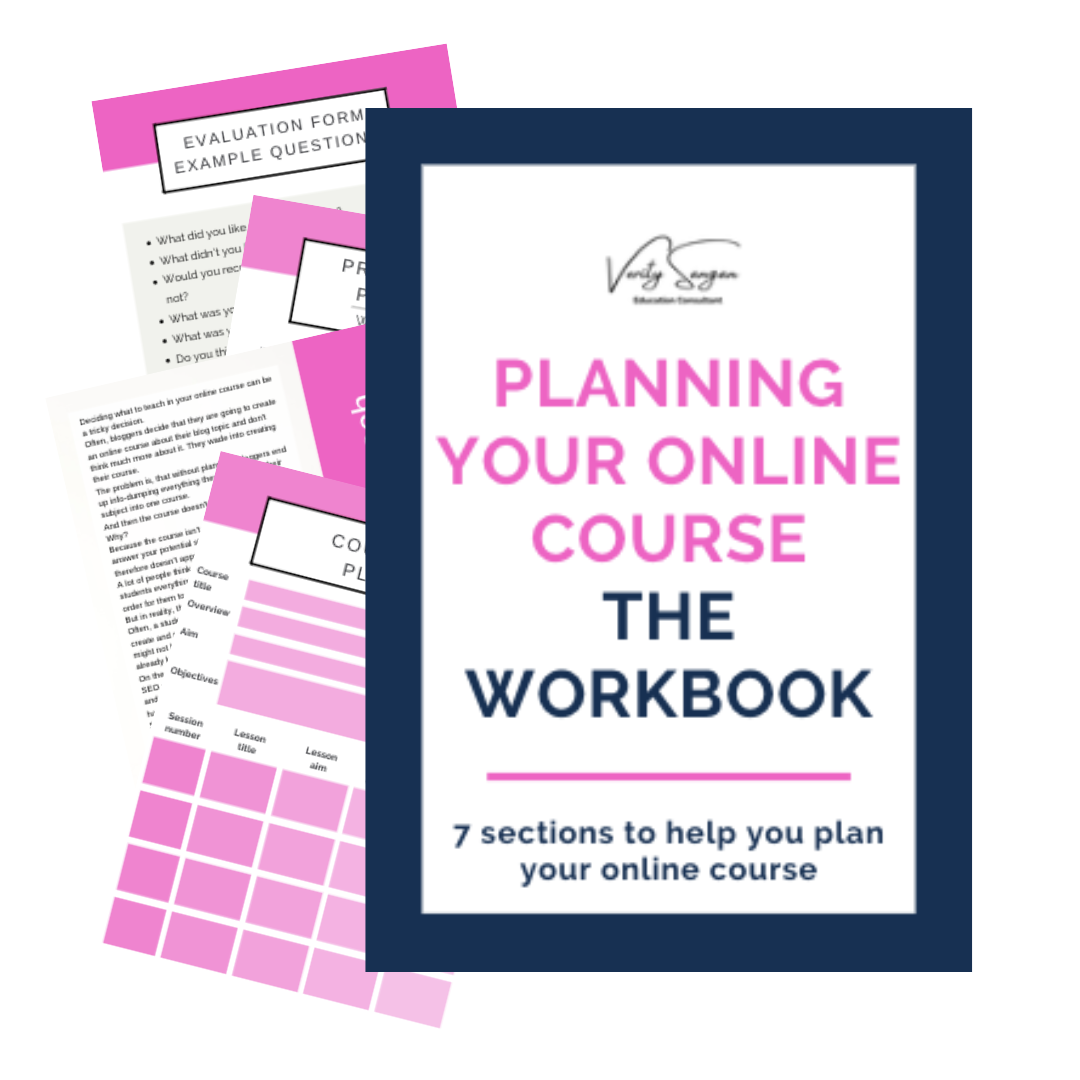 Whether you are planning your first-ever online course, your second, or third, there is something useful in here for you
I decided to focus this workbook on just the planning stage of online course creation.
So often, when people decide to create an online course, they dive in without considering much beyond their course idea.
They cram everything they know about their topic into a course and then get upset when their finish rates are poor.
And often, poor completion rates are the result of poor planning.
The instructor has no idea where the course is going and therefore neither does the student.
This workbook seeks to help you avoid these problems from the start.
By following the worksheets and guides, you will finish this workbook with a well-planned online course. A well-planned course is easier to create and sell.
Why?
Because you have a good direction and roadmap to help you succeed.

How to Use This Workbook
There is no need to go through this workbook in any particular order.
I suggest starting with Section 1, Preliminary Planning. However, you might find it useful to dip in and out of different sections of the workbook as your ideas come to you and form in your mind.
The beauty of this workbook is that once you have planned one online course, you can use it again for your next course, and for the one after that.
This will save you so much time in planning your online courses and give you more time for creating.
And for just $47?
That's a steal for something you can use over and over again!
Check your inbox to confirm your subscription